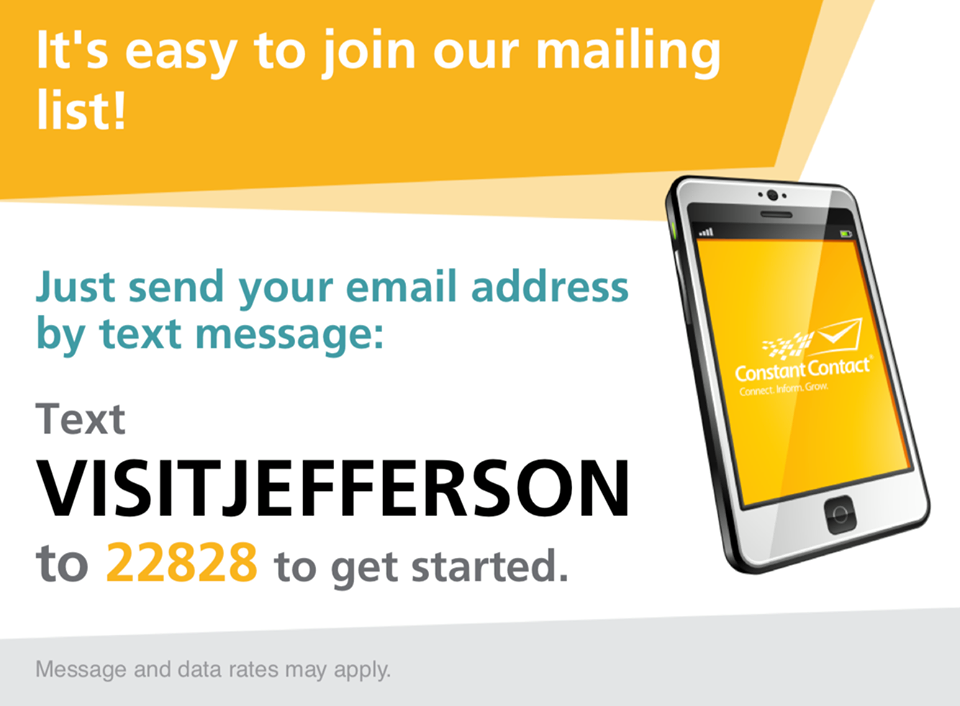 Winter Wonderettes
A rollicking and joyous production that picks up where "The Marvelous Wonderettes" left off. A little older, but still teenage-rambunctious and giddy, the girls provide entertainment for Harper's Hardware holiday party.

Auditions will be held each Saturday and Sunday in September from 2 - 4 pm in the Episcopal parish hall. Needed are four females, 20s - 50s, who sing, move well, and act a little. Anyone unable to makes these dates should call 903-665-2310 for a special appointment as soon as possible. Casting will be completed by early October with rehearsals to begin then. Show dates are November 23-24-30 and December 1 at the Jefferson Playhouse.
Tribute gifts, whether large or small, mean lasting pleasure to hundreds of theatre-lovers for years to come. All will be listed in our programs.



Trade up! If you add our current production/fundraiser to your ad, we'll give you a space in our printed program! Email or call 903-665-2310 for information.



OHTP relies on the generosity of local donors and organizations to significantly underwrite our costs of presenting live theatre. Your donations are, of course, deductable.



OHTP is 501(c)3, non-profit organization

Evelyn Mims, President
Marcia Thomas, Vice President
Artistic/Managing Director
Lynda Schelling, Treasurer/Secretary
Dian Beaird
Robbie Fortune
Shirley Chatham
Scott Imhoff
Nancy Cleere
Jim Moore
Paul Moore



Join Stage Friends, a support group for the players.

Email for more information on joining in the fun and taking responsibility for small volunteer jobs like ticket-taking, clean-up, costuming, make-up, speaking to clubs and organizations, and many other little places that need to be attended to during a season. If you are willing to volunteer, please let us know!